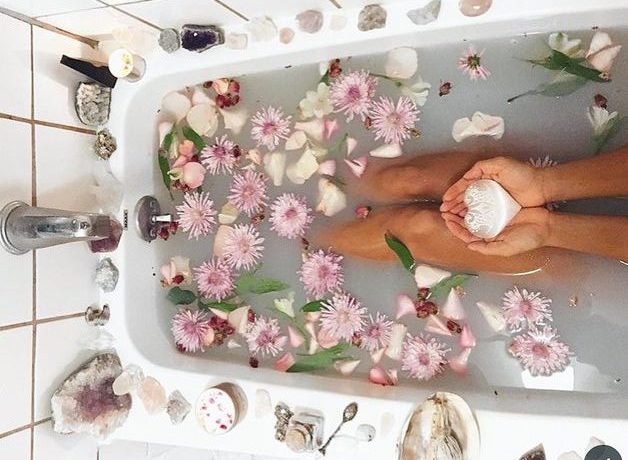 Self-care is essential. It keeps you alive, it keeps you centered and keeps you productive. Some people used to think that self-care was selfish, or that they were unworthy of their desires—but now things have changed. If you struggle with low self-esteem or lack confidence, you can turn your self-doubt into self-love by practicing more self-care. Here are fun, totally doable self-care ideas to help you ramp up your self-love quotient. 1. Celebrate the little victories. Spend some time celebrating how far you've already come. The little moments along the way are special, and when you can appreciate them, you will feel more grateful.
2. Forgive yourself.  Are you holding on to anger? Maybe you feel like you should be further along or more on track. Place your hand on your heart, close your eyes, and say, "I am sorry I am so hard on you. I know you are doing the best you can. I forgive you and will be more kind and compassionate to you."
3. Learn something new. Is there a course or book you've been wanting to read? Keeping your mind fresh by educating yourself and learning more will help you feel more compassionate toward yourself and others.
4. Make a list of things you love about yourself. When was the last time you said something nice about yourself to yourself? Most of us have a running dialogue of not being good enough and wanting to change things we dislike about ourselves. Instead of letting your insecurities get the best of you, start to be kind to yourself by listing things you love: whether it's a body part, intellect, ability, or something else. Do this as often as you can, and soon enough you will feel more free and loved.
5. Move the way you feel. Don't be afraid to have some pep in your step. Get in touch with your inner child—you know, the one who loved skipping down the street, jumping up and down, or twisting and shouting and didn't care what people thought. Dance and sing like no one is watching!
6. Have a one-on-one with yourself.  Schedule special you time by asking yourself, "When do I feel like my best self? What am I doing and who am I with?" Schedule time each day to tap into that part of you that feels alive, joyful, and happy.
7. Choose something different within your routine. Get out of your comfort zone by doing something different today. Order something new on the menu, take a different route home, call a friend you haven't talked to in five years, let yourself follow your heart and be amazed at what happens when you do.
8. Create a vision board for your future. Use Pinterest, vision board apps, or cutup images from magazines to create a vision board, a creative way to dream about the life you want. Vision boards are great for manifesting and attracting whatever you desire because they invite you to actually visualize your lifestyle, focus on what you want, and think about what it takes to get there. Article continues below
9. Center yourself. Do you ever get nervous or overwhelmed with self-doubt? Chances are your ego is acting up and in overdrive. To realign with your heart center, the balanced part of you that knows all is well, place your hand on your heart and repeat the mantra, "I am safe and loved. All is well," or a version of this that resonates with you.
10. Kick-start your day with gratitude. Start your day with things you appreciate. List them out or simply go through them in your mind. Being in gratitude will help you feel more focused and balanced.
Find 5 additional points with our friends over at MGB.
Photo cred: @yogi_goddess